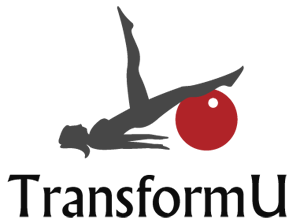 I am Wendie – A Whole Health Coach – Personal Training, Group Fitness Instructor, Nutrition Coach, Weight Loss Coach, Life Coach & Mental Toughness Coach – I can help you get through all your obstacles regarding your nutrition and weight goals!
I believe you cannot fix anything in the body, chronic illness or pain, weight gain/loss, anxiety, phobias etc without looking at the whole person and seeing the effects our daily lives have on us. Life can be filled with stress, pressure, hard relationships, responsibilities and all these things can lead to the above ailments. The mind-body connection is what gives us a stomach ache when we have a headache or makes us unfocused when we are stressed. Or on a positive note, feeling good and being happy make us feel healthy and less achy. I treat my clients as a whole package. I give support by educating and recommending the following on an individual basis customized for each and every client I work with.
Part of Whole Health Coaching is discussing how YOU (the client) became the person YOU are today – What lead you to me? What do we need to change? What do YOU need to do differently, what is our ultimate goal, and HOW do YOU get there?! Then we create THE plan!!
We will create a plan TOGETHER which will include dietary and fitness advice that YOU (the client) can adhere to and will bring you steps closer to your weight & nutrition goals. Each week we will go over that plan and adjust based on results
I'll workout with you and train you for optimal results
I'll eat with you and teach you healthy recipes you can enjoy day after day
We'll go grocery shopping so I can point out to you what you should be buying and shouldn't
I'll teach you how to increase your metabolism and make your body burn it's own fat for energy
I'll cry with you when you tell me you can't and I tell you YOU CAN!
The Whole Health Connection – What I can do for you! Personal Training, Nutrition Consultation / Meal Planning, Nutrition for Chronic Illness and Disease, Weight loss or Weight gain Plans and Guidance, Life Coaching with a concentration on Mental Toughness challenges and the Mind-body connection through fitness and nutrition.
We all have goals for ourselves and sometimes it's hard to achieve them, for many reasons; short on time, no support from family and friends, lack of energy, justifying that your goals are lofty and unnecessary. We all struggle to achieve our goals, but I can help with all the reasons WHY your goals are unattainable. I can help you with scheduling, support, choosing the right foods to work FOR your body to help you lose/gain weight, have energy, feel happy and believe in yourself! We'll start with looking at food – how and what to eat, your medical history so we take into account your special body and then we'll discuss how to workout. It's all about getting that metabolism moving and making it burn FAT instead of sugar. That's right! Let's teach your body to use its own FAT for ENERGY! Fat is the best energy source for energy and it is readily available for use, but if your body doesn't know how to use it, it won't…..and that is where it all starts. It's about the right foods and the right exercise. It's very easy and I will teach you how. Call me or book online to set up your first session and let me teach you all I know.
Locations include Westchester County (Somers, Yorktown Heights, Katonah, Bedford, Mt Kisco, Chappaqua, Briarcliff, Cortlandt Manor, Brewster, North & South Salem, Ardsley, Armonk etc.) Just to name a few.
Initial consultation is $150
Pricing for every session after is, $100/hr