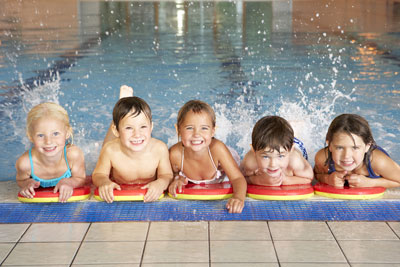 WE ARE OFFERING SWIM LESSONS FOR SUMMER 2018 at LINCOLN LAKE IN SOMERS NY:
Sessions are 1 month long, 1 day/week for a half hr, Sat or Sun. Once registration is collected we will email you the time slot for your lessons, it will be a half an hour any time between 9am-12pm. Private Swim lessons are scheduled for a half hour on Sat or Sun between 9am-12pm. Please email us if you would like to schedule a Private Swim lesson.
CLICK HERE TO REGISTER:  https://www.wmlaquatics.com/class-schedule/
If you do not live in Somers but would like to schedule private or group swim lessons with us at your home pool, please email us to create the class.  We will send a certified instructor to you home to teach the American Red Cross Learn-to-Swim program right in your backyard.  For additional information you can find us at:  https://lessons.com/pros/profile
Our professional team of American Red Cross certified Water Safety Instructors will come to your home and teach swim lessons to your children and their friends. It does not matter what age or level they are in the Learn-To-Swim curriculum, our highly trained staff will know exactly where to start.
Do you have an infant or a toddler at least 6mo. old and are interested in acclimating them to the water? Getting them in the pool at a very young age can help eliminate fear and give them a better chance at learning to swim. Our Parent and Child aquatic classes are designed to do just that. This can be a group environment or a one-on-one with just you and your child.

Swim Lesson Outline


Skills Chart
Aqua Aerobics
Who is up for some fun exercise? Water aerobics is the way to go if you want to have fun while toning and strengthening your body. All you need is some music and a drive to get in shape. So let's strap on the aqua jogger and go for a run!
Why choose WML Aquatics?
Why choose WML Aquatics for lessons? This is what we do for a living, we do not hire high school or college kids who just do this for the summer to make a few bucks on the side, our staff has been certified in WSI (American Red Cross Water Safety Instructor) by one of our Certified American Red Cross Instructor Trainers. We stick to the American Red Cross standard which uses motivation techniques to encourage learning while still having fun. We work to the swimmers needs and readiness, we do not push students beyond their abilities but still establish goals for every lesson they attend.
Lesson Pricing and Packaging:
Private Lessons are $50 per Half hr, $45 for 45 min class or $100 for an hr
20 min Private lessons are $40
Semi-Private Lessons are $40 per half hr (2 students)
Group Lessons are $30 per half hr (3 or more students)
Parent and Child Aquatics Classes of 3 or more students are $30 per half hr lessons
All lessons purchased in a package of 10 receive a 10% discount